A series of monthly lectures, The Jacques Morgenstern Colloquium exhibits the most active, most promising research in the field of Information and Communication Science and Technology (ICST).
The lectures cover current research, new applications, as well as industrial and social challenges. The invited speakers are established senior experts of international stature in computer science, mathematics, and other fields where ICST plays a crucial role.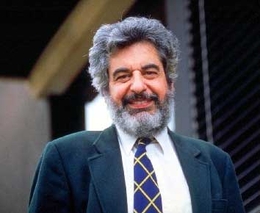 The colloquium is addressed to
all researchers, engineers and students
who want to better understand the future of IST. It is intended to create awareness and interest and to promote interdisciplinary discussions and collaborations.
The colloquium is named after
Jacques Morgenstern
, a professor of mathematics at the University of Nice Sophia-Antipolis and one of the pioneers in algebraic complexity and computer algebra. He headed a joint team of CNRS, Inria and the University of Nice until he died tragically in 1994.
The colloquium is part of the training at Ecole Doctorale STIC. Free entrance.